EDIT MAIN
SCHOOL BOARD
---

USD 503 Board of Education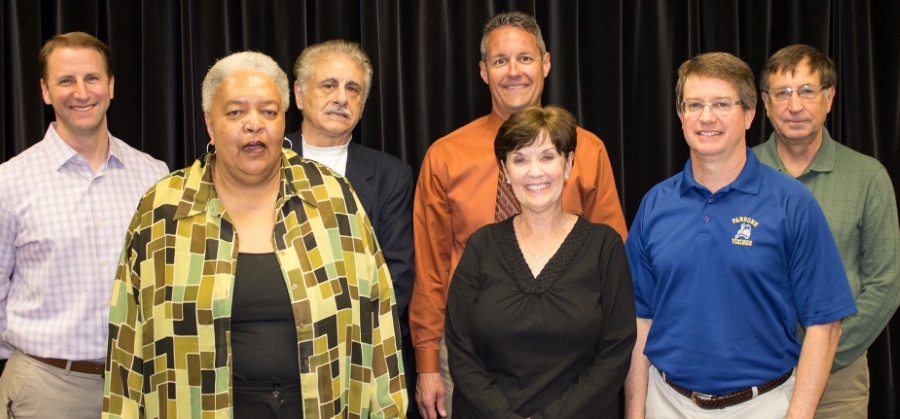 David Ray, Olivia Lyons, Lou Martino, Jeff Quirin, Joan Thompson, Mike Kastle, and Roger Duroni (not pictured)
Our Vision
To be the school district of choice.
Our Mission
To prepare all students academically and socially, empowering them to be productive members of a diverse, global society.
Adopted by the Board of Education June 21, 2010
Click here to see the USD 503 School Board meeting agenda and notes listing.
To view the USD 503 Board of Education Meetings online,
Click Here
Trouble viewing the Board Meetings,
Click Here
---
The Parsons District Schools do not discriminate on the basis of sex, race, color, national origin, handicap/disability, religion, or age in admission or access to, or treatment or employment in, its program or activities. Any questions regarding the district's compliance with Title VI, Title IX, or Section 504 may contact the ADA and Section 504 coordinator at 620-421-5950, 2900 Southern Blvd, Parsons, Kansas 67357.